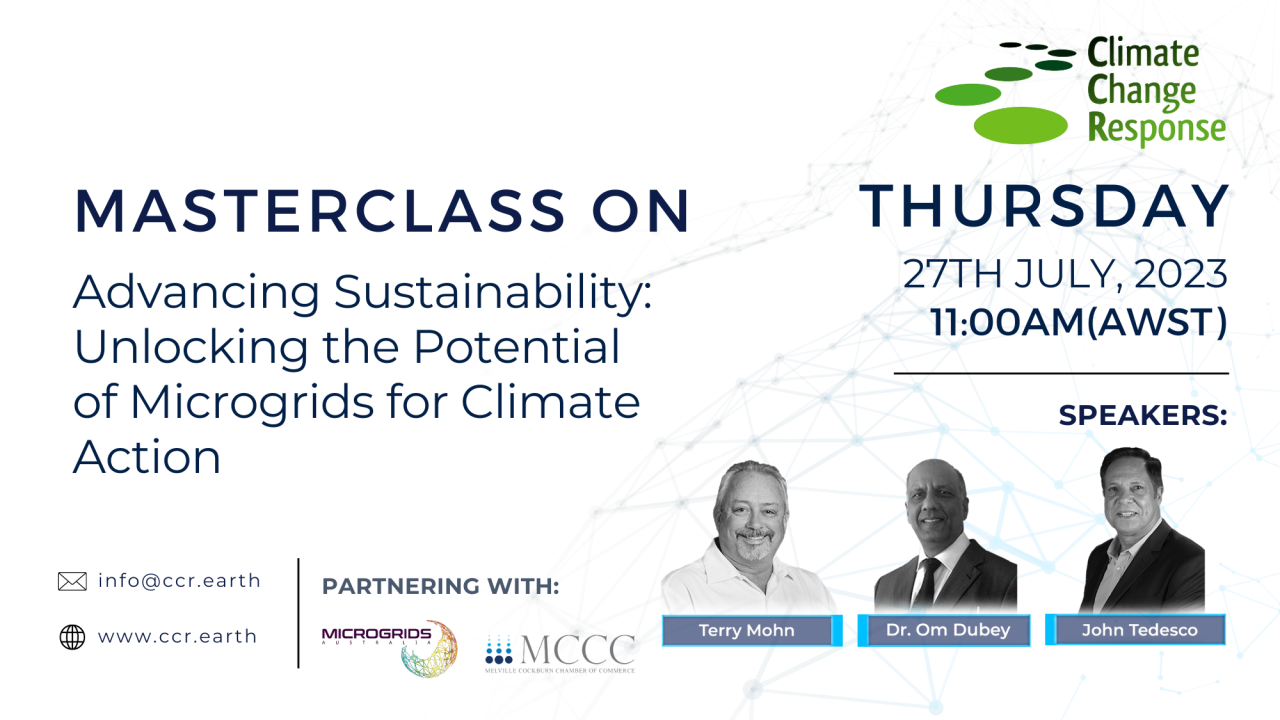 We are pleased to invite you to the upcoming MasterClass on Advancing Sustainability: Unlocking the Potential of Microgrids for Climate Action.
🌍 Discover how microgrids revolutionize diverse industries and empower communities in the crucial mission of decarbonization.
💡 Explore the pivotal role of microgrids in achieving net zero emissions, with a special focus on the significance of hydrogen and batteries.
🔬 Delve into the limitless possibilities that microgrids offer, fostering sustainability and combating climate challenges across various sectors.
Don't miss this opportunity to be part of the forefront in climate action. Let's unlock the power of microgrids together for a sustainable future!
Speakers: Om Dubey, Terry Mohn, John Tedesco
Register here : Masterclass on Potential of Microgrids for Climate Action
Hosted by:  CCR – Climate Change Response
Partnering with:
MCCC Melville Cockburn Chamber of Commerce